Pick-up trucks used to be heavy vehicles used mainly for business purposes and certainly did not appeal to women as daily transport. In fact, before the 1990s, you rarely saw pick-up trucks in the cities in Peninsular Malaysia and certainly not in places like shopping malls.
It's different today and the pick-up truck has become an acceptable alternative to the passenger car, offering almost similar levels of comfort and more importantly, ease of driving. No longer is it cumbersome to drive with a huge steering wheel and a heavy clutch pedal to press.
And even though diesel engines are still used, they are quieter and smoother. Isuzu's 3.0-litre engine in the latest Isuzu D-Max X-Terrain is a very good example of reduced noise levels and increased refinement similar to that of a car, achieved thanks to many modern technologies.
Thus, with the new generation of pick-up trucks that began appearing in the 2000s, the image of the vehicle began to change. Just as the new generation of SUVs that appeared in the mid-1990s drew passenger car owners to them because they were easy to drive, so too did the new generation of trucks like the Isuzu D-Max, particularly the X-Terrain.
Women who experienced driving a modern truck found that it was easy enough to drive and manoeuvre. They did not need strength and muscles to operate the vehicles with power steering standard. Furthermore, automatic transmissions were also becoming available in trucks and eventually, even the selection of 4×4 was as easy as pressing a button or rotating a switch.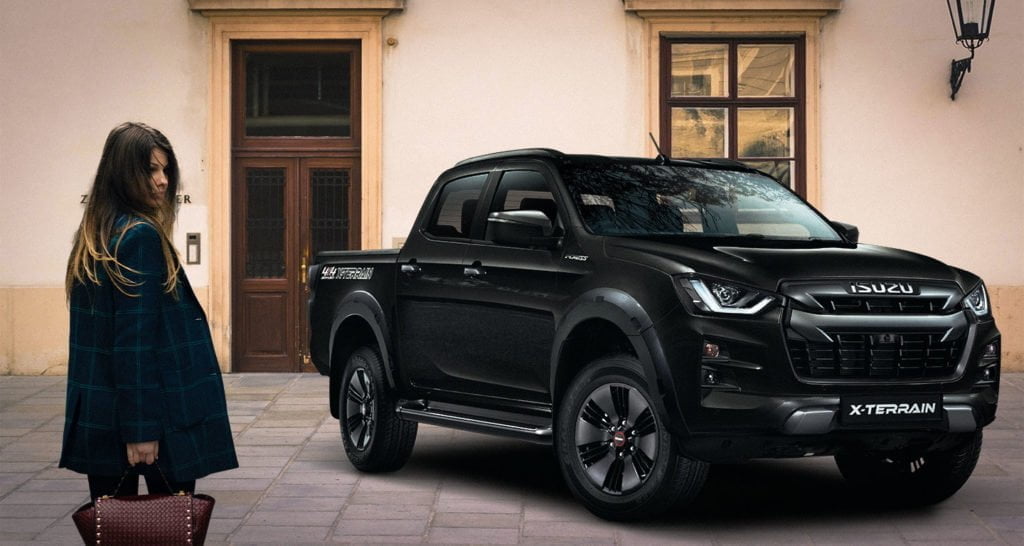 The interior of today's truck is as comfortable and as well equipped as a car. Entertainment and wireless Apple CarPlay connectivity is available from an infotainment system with a 9-inch display while managing many operations can be done with switches on the steering wheel. For safety while driving, Bluetooth connectivity and voice commands mean the driver doesn't have to take the hands off the steering wheel. Even charging phones can be done with the use of a wireless charger.
While it's hard to determine just what percentage of urban truck drivers today are women, it is not a rare sight either. While it may be a family vehicle for many, there will also be the more adventurous women who appreciate the advantages of having a truck if their lifestyle is an active one.
The large open cargo bed at the back will be appreciated by not only those who are into cycling or other sports but also plant-lovers. With no limit, tall plants can be carried easily and lots of pots can also be transported. And with the tailgate assist in models like the Isuzu D-Max X-Terrain, opening and closing the tailgate is also almost effortless. Vehicles like the Isuzu D-Max also have no difficulty handling heavy loads as they are engineered to also be able to function as workhorses.
Admittedly, a truck is larger than a car but that too has some advantages. For one thing, it means that the driver can't be 'bullied' on the road and most other vehicles would stay further away! Like a SUV, the higher seating position will also be useful, providing a commanding view all round. For ease of parking, there are sensors at the front and rear so the length is not a major issue for the Isuzu D-Max X-Terrain coupled with 360 Around View Monitor (AVM) makes it effortless.
The tougher construction of a truck and also its extra ground clearance means it can travel over rough roads and even flooded areas (up to 800 mm deep with an Isuzu D-Max, which is a common occurrence these days. For any driver, especially women, such capabilities add to confidence while driving.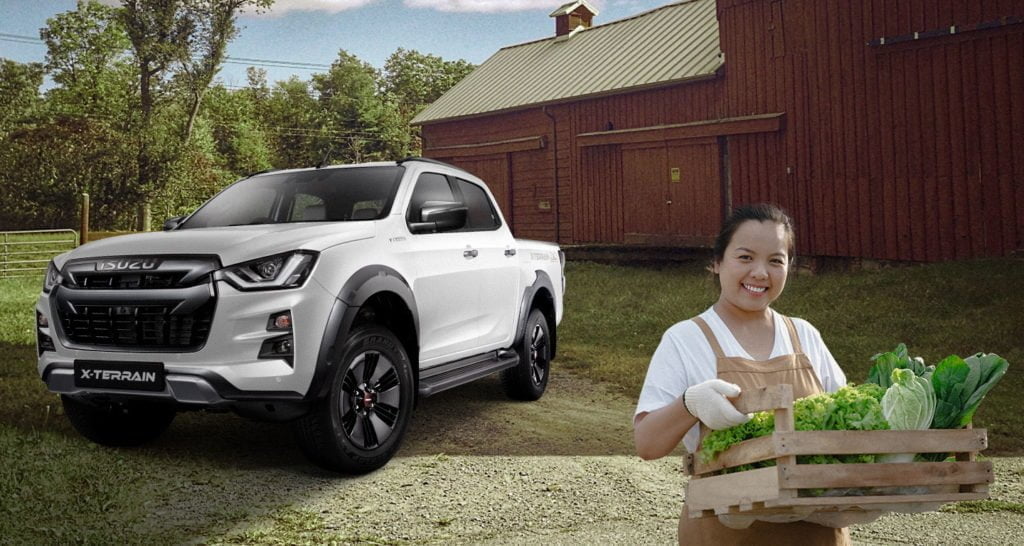 Safety is important for everyone and for women, especially those with children, being in a vehicle that offers good protection can provide peace of mind when driving. Most vehicle manufacturers today provide active and passive safety features and systems comparable to a passenger car. Mother will appreciate features like ISOFIX points (for compatible child seats) and childproof door locks which are usually standard.
Some, like Isuzu, go beyond the basic systems and for its Isuzu D-Max, the company includes Advanced Driver Assistance Systems (ADAS) which can help a driver avoid an accident or, if it cannot be avoided, then to reduce the damaging or injurious effects of the collision.
The system includes a Multi Collision Brake feature, a Forward Collision Warning function that alerts the driver in the event the driver is not paying attention to obstacles at the front, as well as Autonomous Emergency Braking that brakes automatically in the event of an emergency. These features make the Isuzu D-Max one of, if not the safest pick up truck in the market.