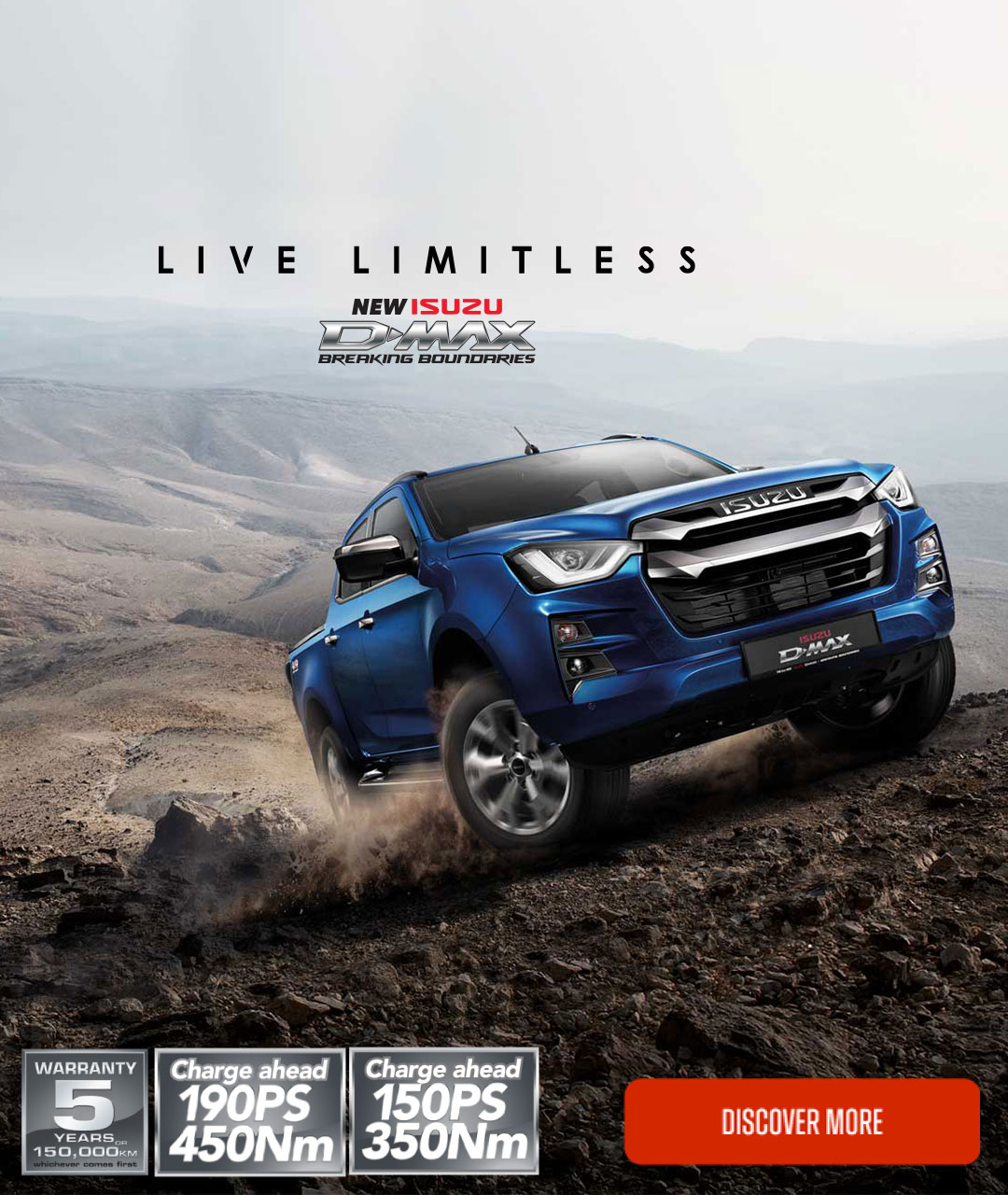 EXTERIOR
An Eye-Catcher on the Road
The New Isuzu D-Max Premium is built for power, comfort, and versatility to conquer any terrain.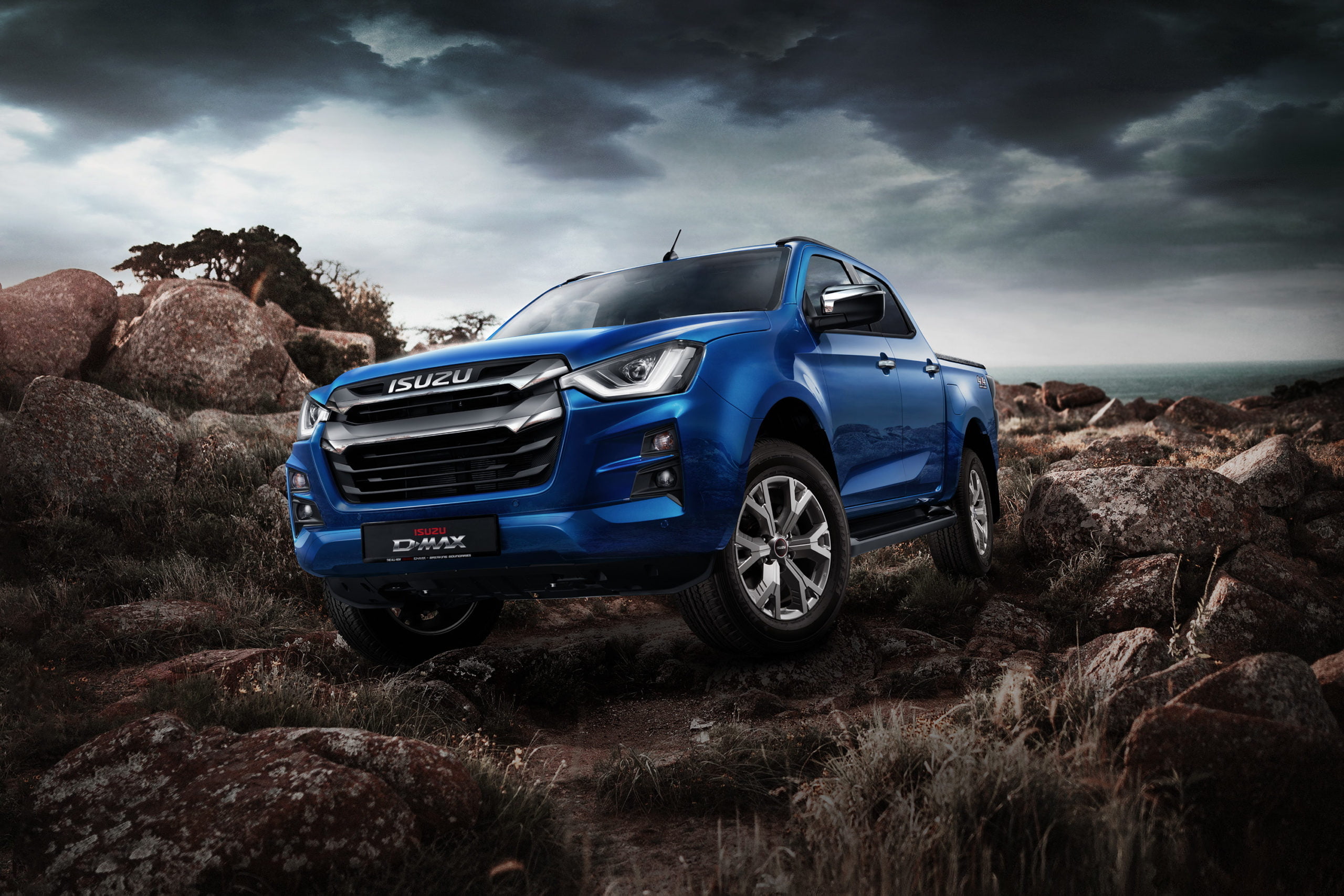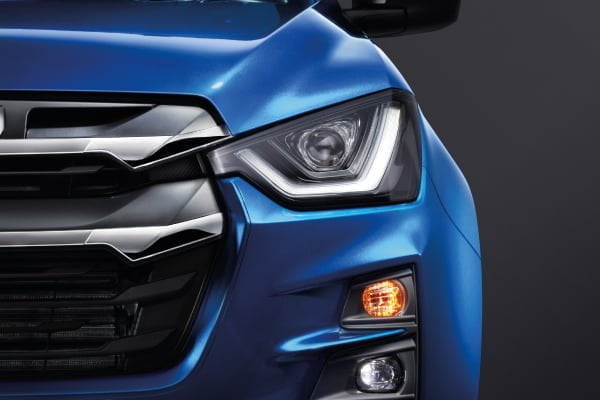 Automatic Bi-LED Projector Headlamps with LED DRL
New Isuzu D-Max Premium has auto LED headlamps and LED DRL for bright, safe lighting.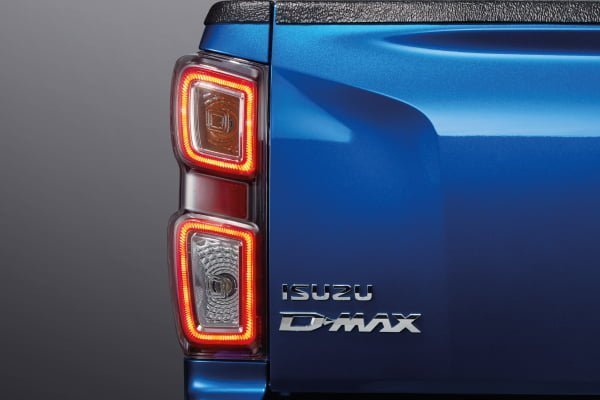 LED Rear Combi Lamps
New Isuzu D-Max Premium has LED Rear Combi Lamps for better lighting, efficiency and style.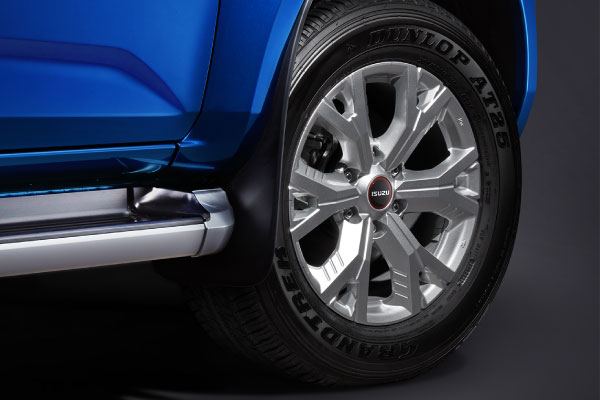 18 inch Alloy Wheels
New Isuzu D-Max Premium has 18 inch alloy wheels for a stylish and durable ride.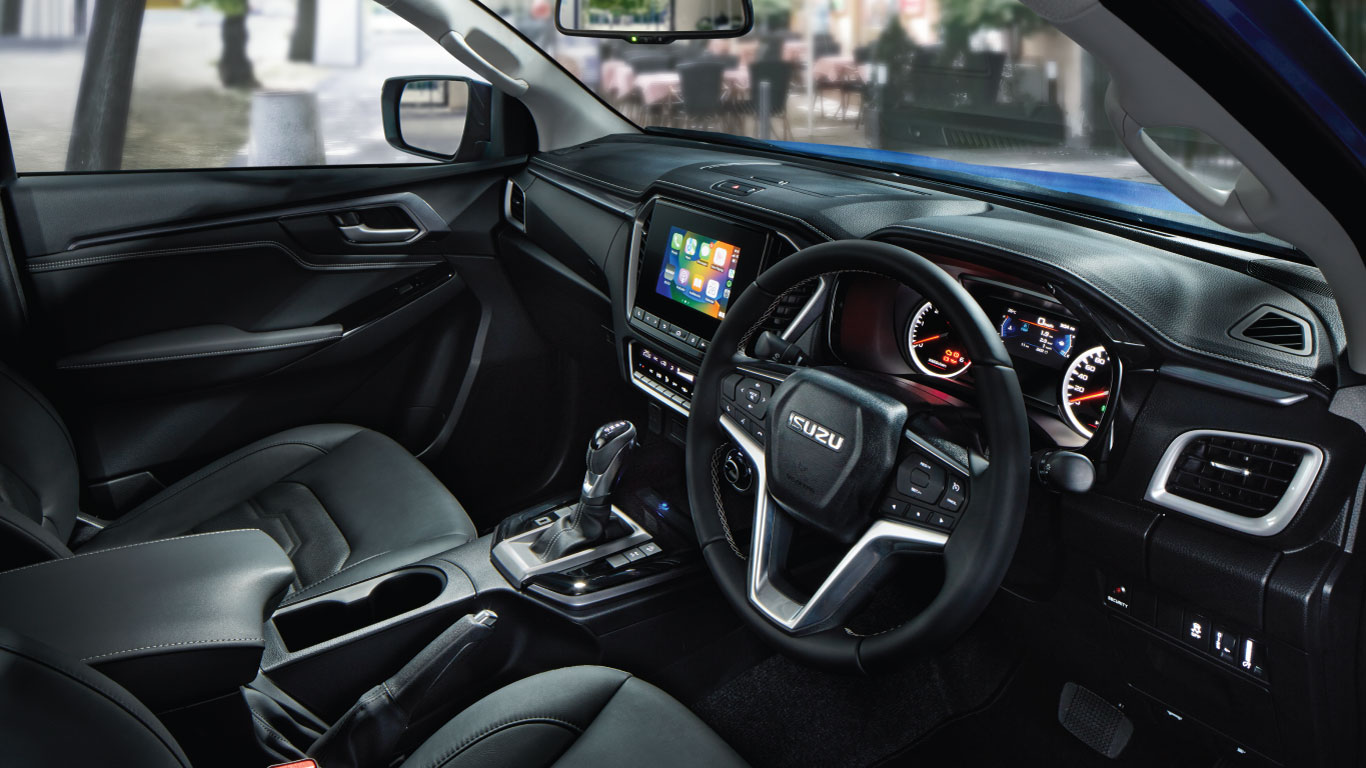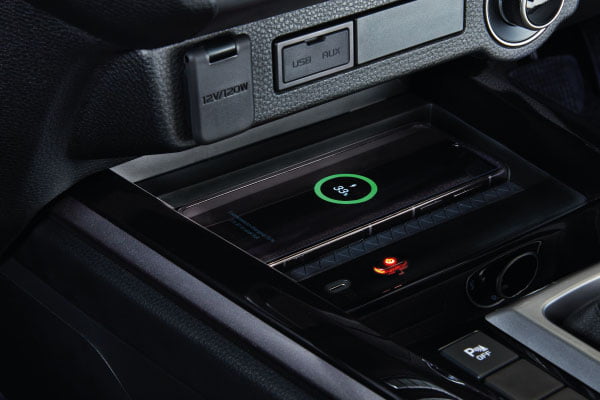 Wireless Charger With
New Type-C USB Charging Port
New Isuzu D-Max Premium includes a wireless charger and new Type-C USB charging port for convenient device charging on the go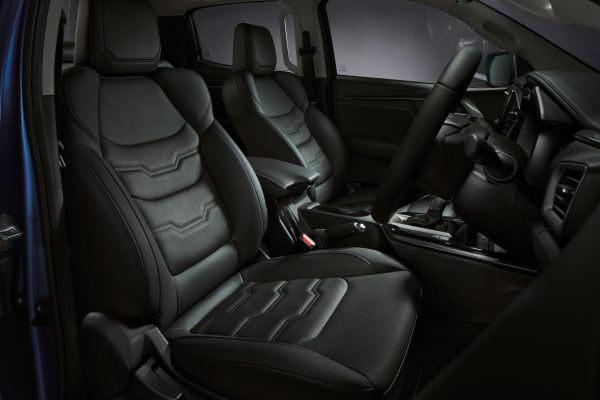 New Black Combination Leather Seats
With Anti Vibration Elastic Comfort Foam
New Isuzu D-Max Premium has new black leather seats with anti-vibration foam for style and comfort.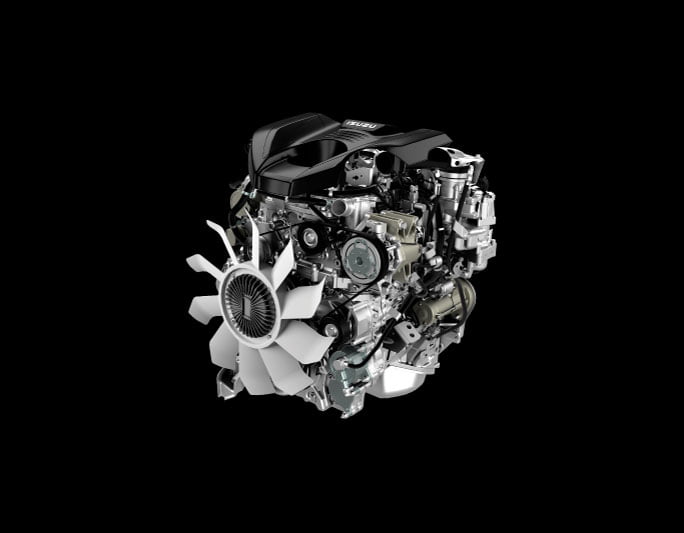 ENGINE
3.0L TURBO-DIESEL
New Isuzu D-Max to take you on any adventure, anywhere, anytime.
The 3.0L Blue Power Turbo-Diesel engine packing 190PS and 450Nm of torque is set to fulfil everything your adventurous spirit asks for.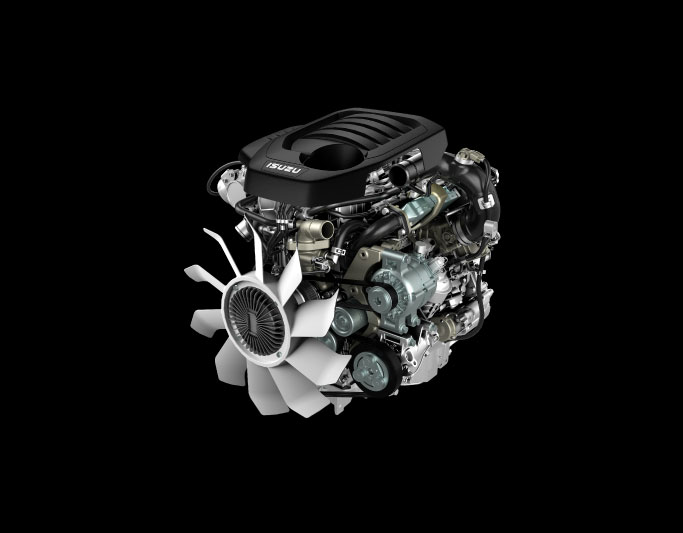 ENGINE
1.9L TURBO-DIESEL
The New Isuzu D-Max comes with a new 1.9L turbo-diesel engine that generates 150PS and 350Nm of torque. This New Isuzu D-Max delivers superior performance and better fuel efficiency.

PERFORMANCE
PERFORMANCES THAT WINS
The New Isuzu D-Max Premium is the ultimate pick-up truck for those who demand both style and substance. This cutting-edge vehicle is designed to provide you with an outstanding driving experience, no matter the terrain or weather conditions.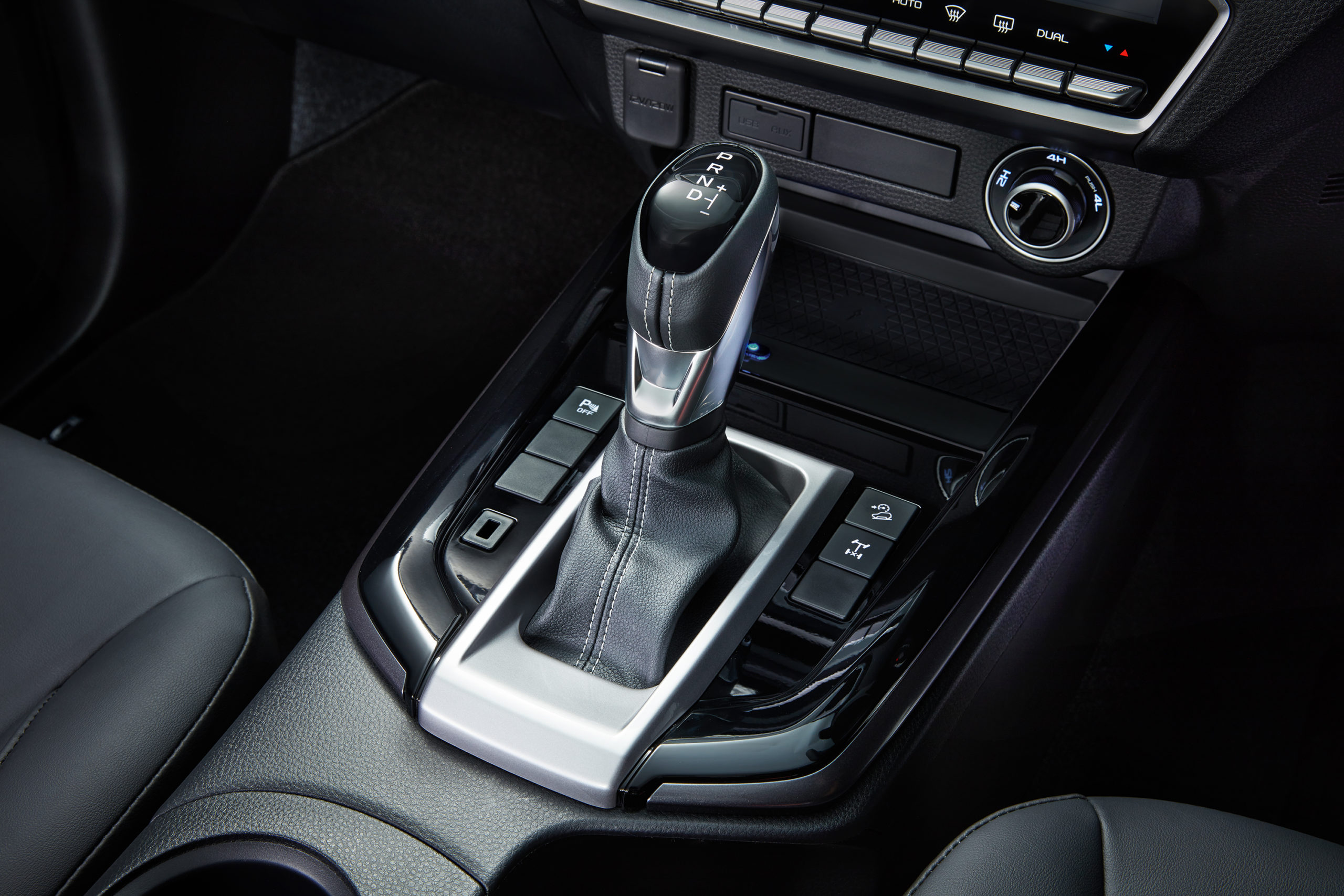 6-Speed Automatic with Sequential Shift
The New Isuzu D-Max Premium's leather gear knob with indicator illumination adds a touch of sophistication to the interior and provides a clear visual cue when shifting gears.
.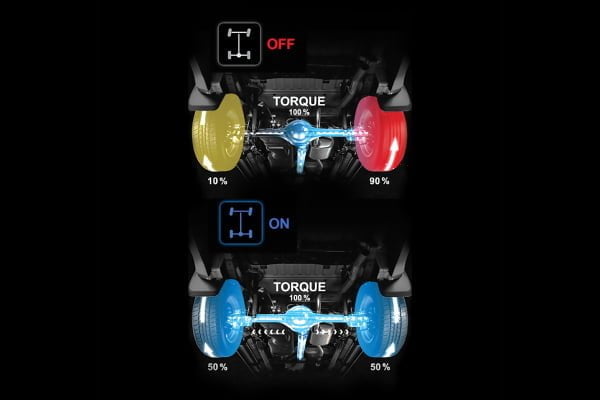 Rear Differential Lock

The New Isuzu D-Max Premium's rear differential lock offers extra traction and stability for tough terrain.
ADVANCED DRIVER ASSIST SYSTEM
CUTTING-EDGE SAFETY SYSTEMS
The New Isuzu D-Max Premium advanced safety features, including ADAS technology, are constantly monitoring your surrounding environment to provide maximum protection at all times.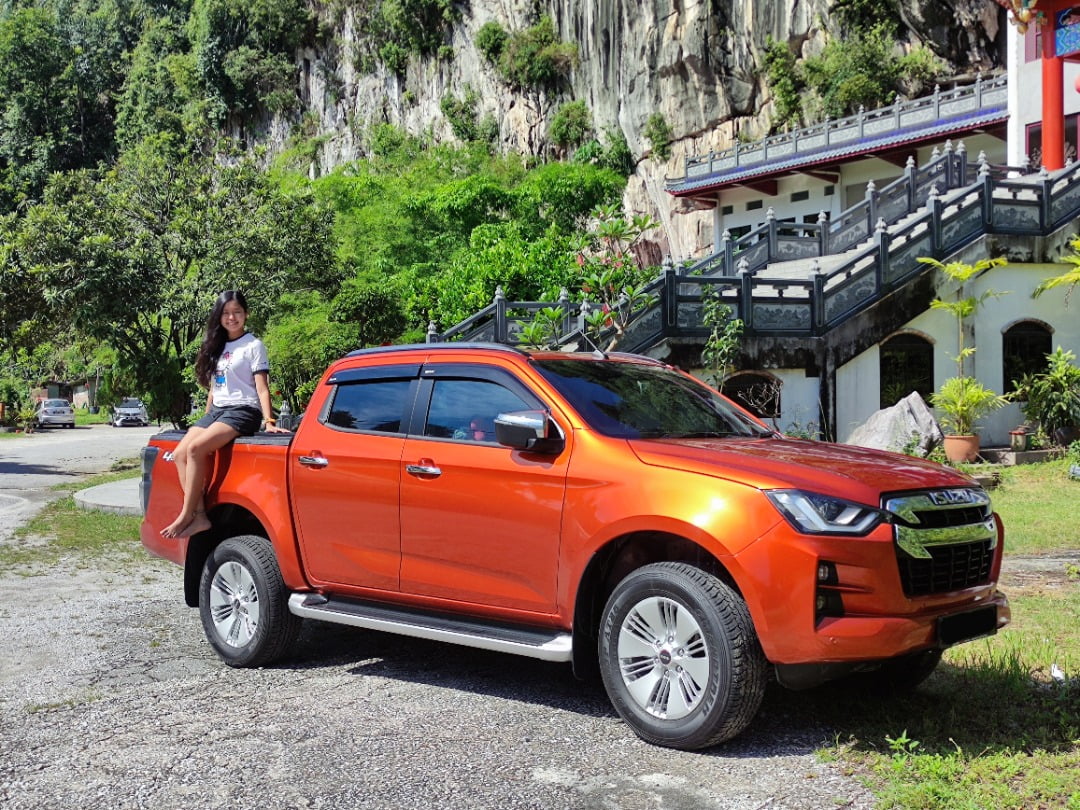 Dr Vivian
"Trusting its durability and toughness, driving an Isuzu D-Max gives me great peace of mind. I definitely feel safer traveling alone – be it long journeys, rough terrains, remote areas, odd hours… I am more confident now! And a big bonus point: despite being a big truck, the ease of handling and comfort level is amazing! Isuzu D-Max… my handsome prince charming and knight in shining armour, all in one"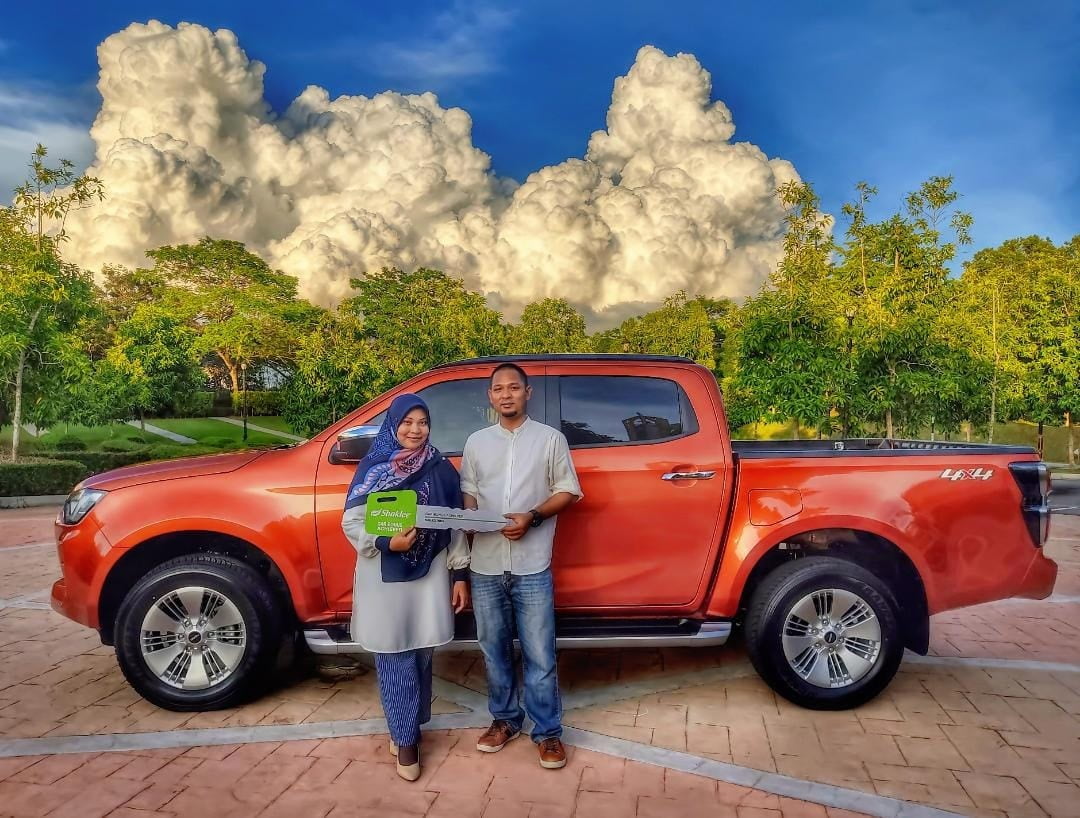 Norazlinda Amin
"The All New Isuzu D-Max was purchased as a gift for my husband, who required a good looking versatile and safe vehicle for his professional and lifestyle usage. However, I also utilize D-Max to get to school, collect my Shaklee supplies, participate in agricultural activities, and travel to my hometown. D-Max is one of my favorite pickup truck since it has so many safety features."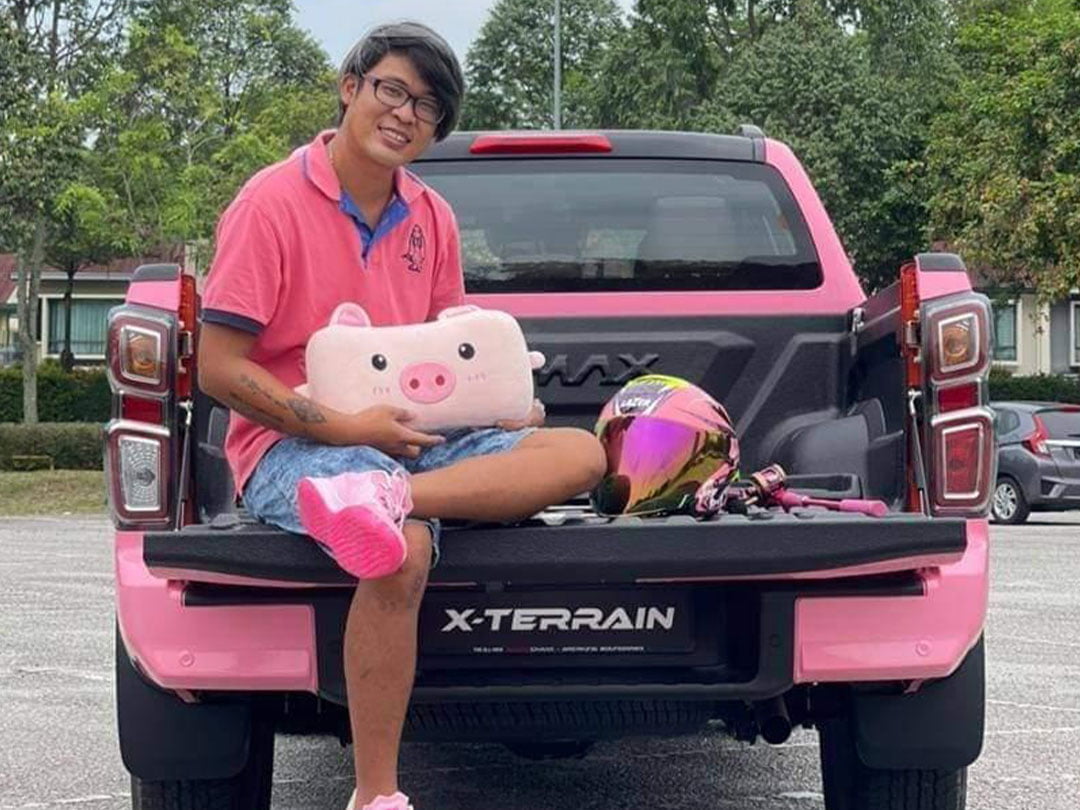 Sakai Jim
"My decision to purchase the D-Max X-Terrain over the other trucks is down to its luxurious interior and truck bed sliding tray. The D-Max's interior really does give you an impression that you are in a luxurious vehicle."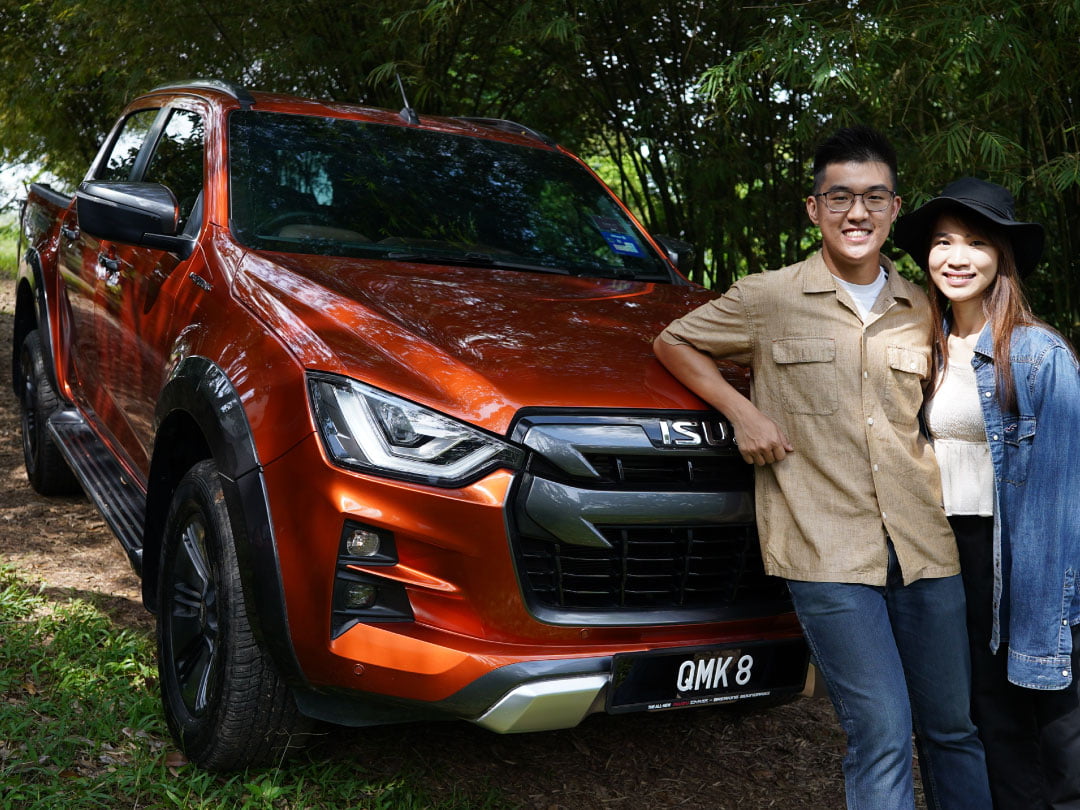 Qi Min
"I would say the all new Isuzu D-Max is a great choice for those who have been looking to buy their next truck. I was convinced with its extensive 7 year warranty with unlimited mileage, good space loading capabilities and exterior that look young & trendy on your streets!"
Watch the full video HERE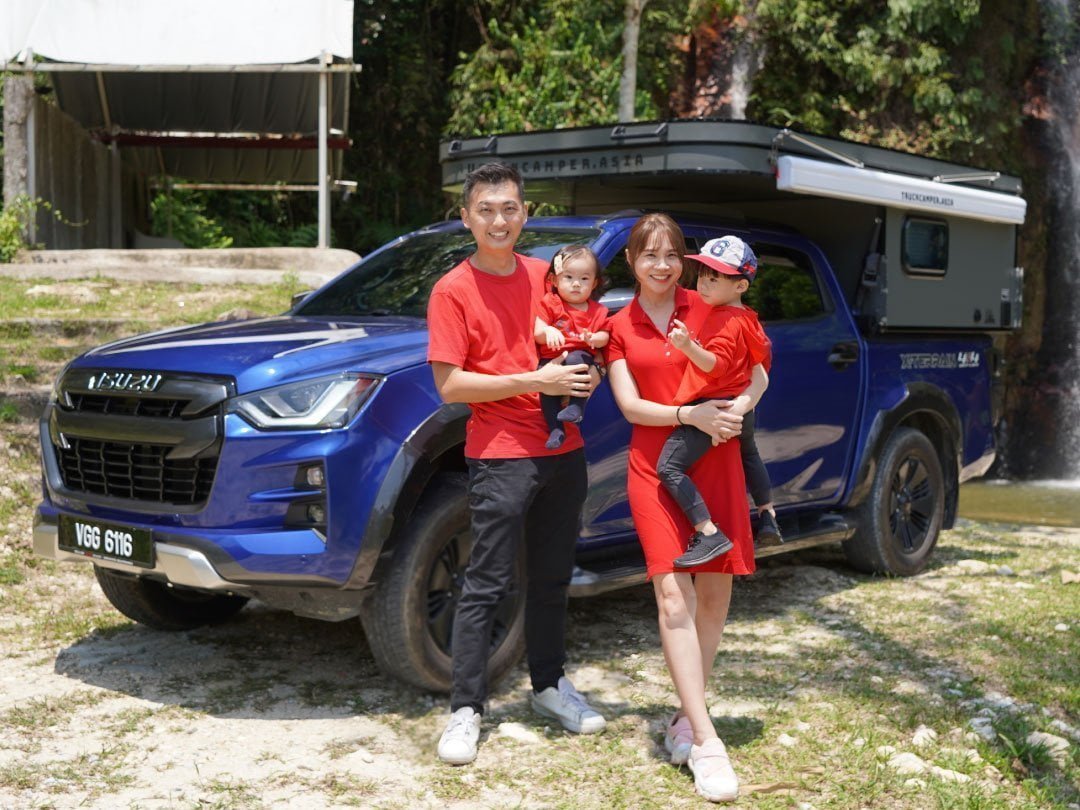 Eldrick
"We're really excited to bring this camping idea to life. . After a long discussion, a few test drives, we decided to get the Isuzu D Max. I feel the interior design is premium and very comfortable. It suits our purpose of having a pick-up truck hybrid with daily life and leisure road trips, especially long journey drives. My family really enjoy the cozy ride in it, while looking out at the beautiful scenery."
Watch the video HERE