When it comes to selecting a pickup truck suitable for family use, it's essential to prioritize safety features that enhance both passenger protection and driver assistance. ALLSIGHT Isuzu Comprehensive Safety Technology is an all-inclusive safety package available in the flagship D-Max X-Terrain model; which consists of Advanced Driver Assist System (ADAS), Active Safety Systems, and Passive Safety Systems, that employs advanced sensors, a stereo camera, and cutting-edge technology to mitigate road hazards and provide peace of mind while driving. Features such as Forward Collision Warning (FCW), Autonomous Emergency Braking (AEB), Adaptive Cruise Control (ACC), Lane Departure Warning (LDW) and, Blind-Spot Monitor (BSM), all designed to help drivers prevent accidents. Equally crucial is a comprehensive 7-SRS airbags, encompassing front, side, curtain airbags & knee airbag, ensuring occupants are safeguarded in various crash scenarios.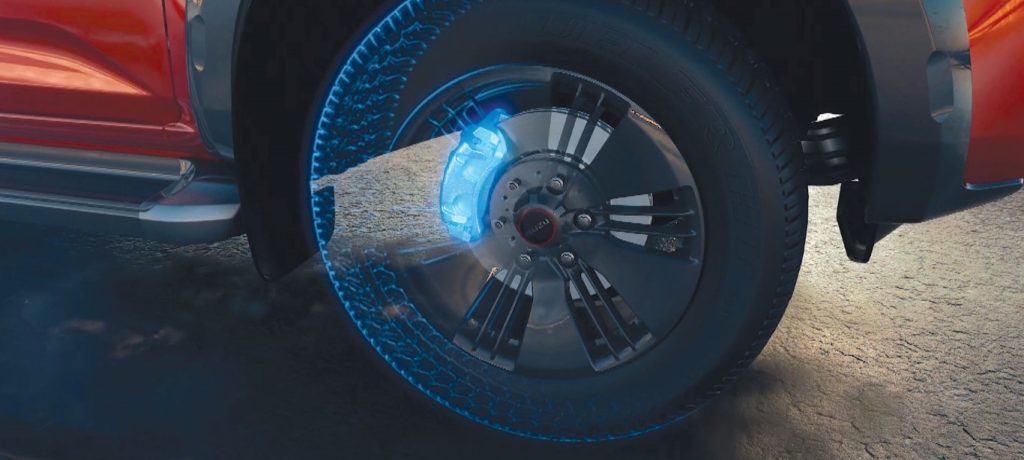 Additionally,
The D-Max X-Terrain features Electronic Stability Control (ESC), a critical element for maintaining control during sudden manoeuvres high speed cornering or on slippery roads, significantly reducing the risk of rollovers and skidding. Additionally, an Anti-lock Brake System (ABS) with Electronic Brake-force Distribution (EBD) and Brake Assist (BA) which prevents wheel lockup during hard braking, optimally distributing braking force to enhance stability and stopping performance in critical situations.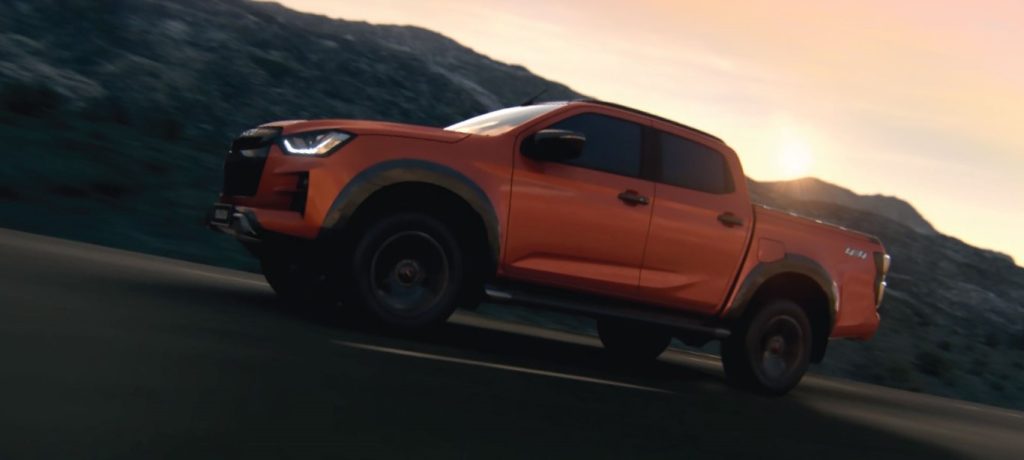 As one would expect from a pickup truck, the D-Max X-Terrain includes a Traction Control System (TCS) , Hill Start Assist (HSA), Hill Descent Control (HDC), Front & Rear Parking Sensors, Lane-Changing Mode Turn Indicators, and an Emergency Stop Signal (ESS). This last feature flashes warning lights to indicate rapid braking, alerting other drivers on the road. Child safety considerations are also taken into account, with ISOFIX with top tether child seat anchors and rear door child locks included for families with young passengers.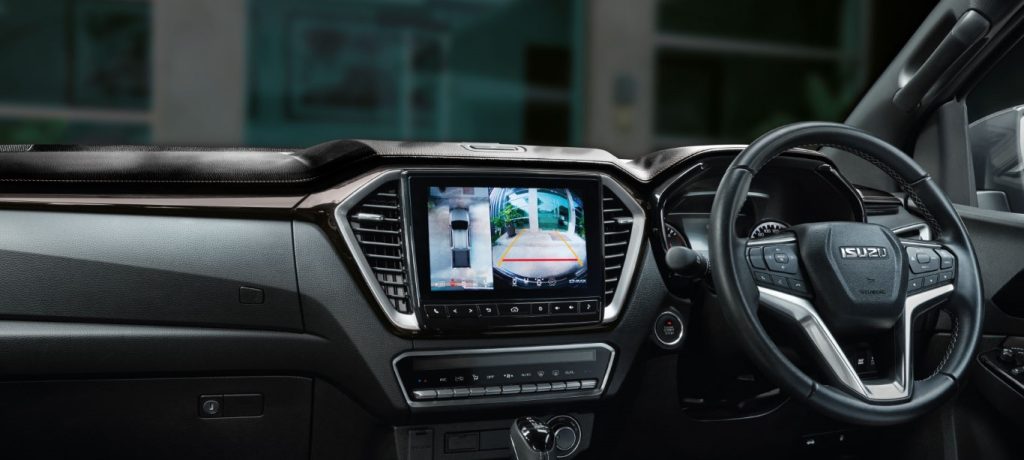 Among the X-Terrain's notable safety features, the 360-Degree Around View Monitor stands out. This technology provides a 3D image guide, offering a complete view of the vehicle's surroundings, eliminating blind spots, and enhancing situational awareness. It's particularly valuable for parking, navigating crowded areas, and ensuring safety by minimizing the risk of accidents.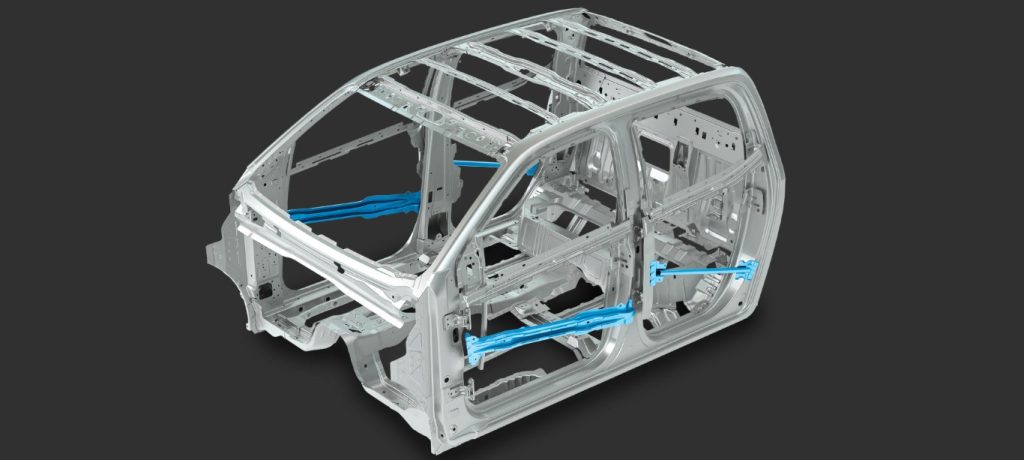 Regarding passive safety features, the X-Terrain boasts 7-SRS airbags and a collapsible steering column to ensure the driver's safety during impact. Side door impact beams are also integrated to absorb impact and protect vehicle occupants has given the D-Max, 5-Star Rating at the ASEAN NCAP crash test.
Now, shifting focus to balancing passenger comfort and cargo utility in a pickup truck entails several essential factors. Interior design should prioritize passenger comfort, including comfortable seating with ample legroom and headroom, high-quality materials, and noise insulation for a serene cabin environment.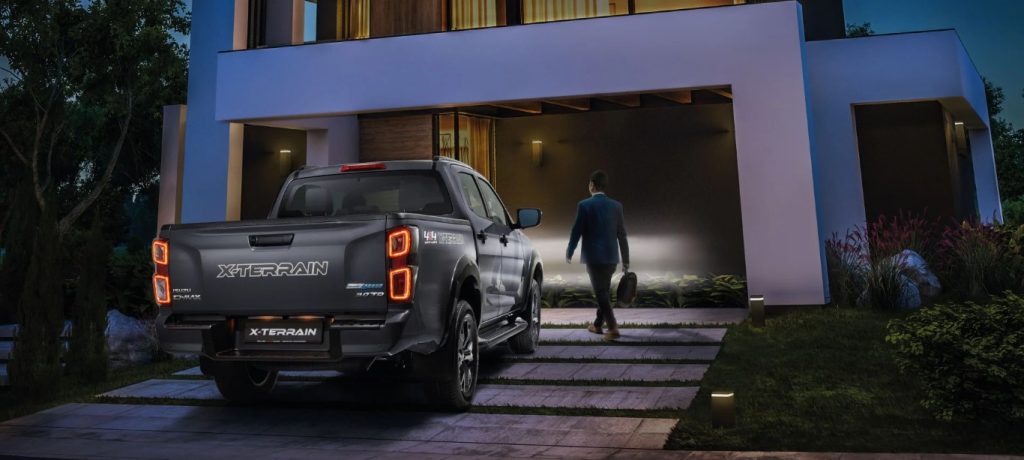 Isuzu has thoughtfully addressed these aspects with the X-Terrain, featuring black combination leather seats with anti-vibration elastic comfort foam, eight-way power adjustment with lumbar support, automatic dual-zone climate control, and rear vents with a USB charging port for rear-seat passengers' comfort. Entertaining passengers is also a priority, with the X-Terrain equipped with a 9-inch touchscreen infotainment system featuring Apple CarPlay and Android Auto Connectivity. The audio experience is enhanced by an eight-speaker live surround sound system, and wireless smartphone charging with USB Type-C is also available. To add flair to your pickup truck at night, ambient lighting, illuminated scuff plate, welcome light and follow-me-home light are provided. For driver convenience, features like a passive entry and start system with remote engine start, an auto-dimming rearview mirror, and a multi-function leather-wrapped steering wheel with tilt and telescopic adjustment are included.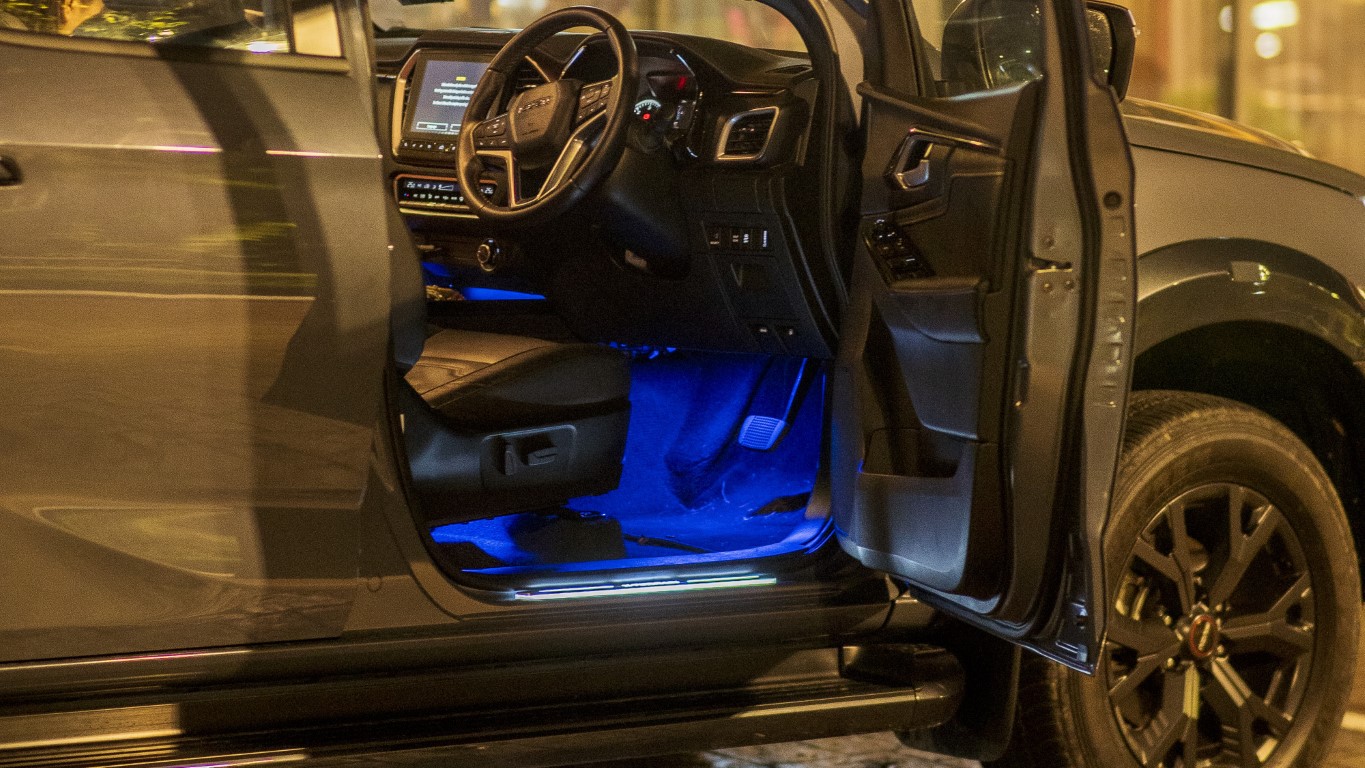 When families contemplate a pickup truck's towing and payload capacity, it's crucial to align the vehicle's capabilities with their specific needs. Start by determining the maximum weight you intend to tow, whether it's trailers, boats, RVs, or other loads. Opt for a pickup truck with a towing capacity that exceeds this weight to ensure safe and reliable towing. Typically, midsize trucks offer towing capacities ranging from 1,360kg to 3,175kg. The D-Max's payload capacity of up to 1,000kg is a testament to its exceptional strength and versatility. This capability means that the D-Max is well-equipped to handle a wide range of tasks and transportation needs. Families should assess their cargo and carrying needs when selecting the appropriate D-Max model to ensure it can effectively accommodate their requirements.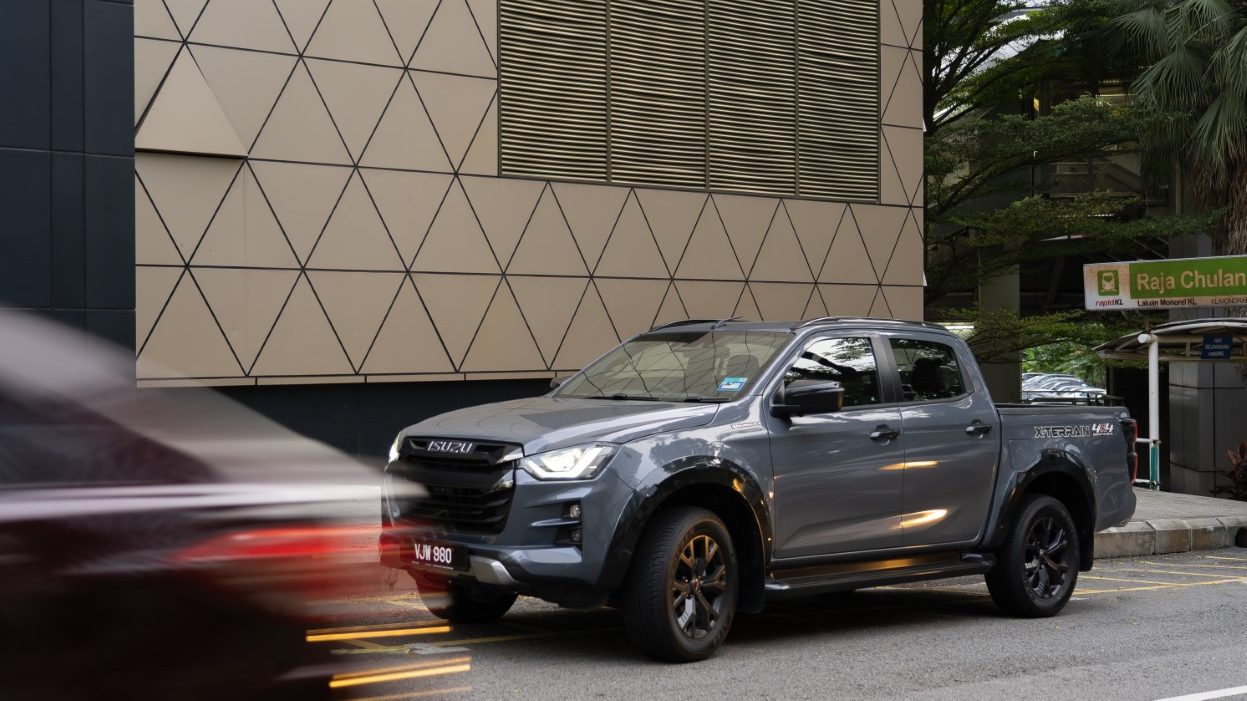 Fuel efficiency is a crucial factor for family-oriented pickup trucks, impacting budgets significantly. It's vital for several reasons. First, lower fuel consumption means reduced ongoing costs, benefiting families that rely on their trucks for daily use and outings. Second, improved fuel efficiency cuts overall operational expenses, making budget management easier. Additionally, it enhances the truck's resale value, which can offset the initial cost. Lastly, it provides predictable fuel costs, simplifying budget planning and resource allocation for families.
The D-Max X-Terrain boasts an impressive fuel efficiency rating of 8.0 liters per 100 kilometers when powered by diesel fuel, taking into account a blend of city and highway driving conditions. This exceptional performance has earned the D-Max X-Terrain the prestigious certification under the UN Regulations 101 for Energy Efficient Vehicles (EEV), bestowed by the Road Transport Department of Malaysia (JPJ). With a generous 76-liter fuel tank capacity, the D-Max has the capability to cover an extensive distance of approximately 950 km on a single tank of fuel.
Whether you're navigating daily commutes, embarking on family adventures, or simply seeking a versatile vehicle that fits your lifestyle and budget, the D-Max X-Terrain checks all the boxes and proves to be an excellent choice. With its blend of safety, comfort, utility, and fuel efficiency, it's ready to meet the diverse needs of your family, providing peace of mind and enjoyable journeys for years to come.