The post pandemic world is a unique one and one that is arguably better in many ways. Family and friends have rekindled their relationships, and many are exploring activities that they otherwise would never have been interested in.
One of the activities that has seen a rise in popularity is exploring the great outdoors. In fact, the Malaysian Tourism Ministry announced in 2021 that it expected a surge in outdoor activities, and it has been proven right.
There have been many new camping grounds that have sprouted around the country, and this has given rise to the concept of glamping as well; for those who want to be outdoors but still want the comforts of a hotel.
But amidst all of that, there are those who like to be one with nature and want to have their truck as the main center piece of everything. They rely on their trucks to get them to the deepest point of a jungle, to carry all their belongings with them, and then have their trucks provide some comforts such as electricity, storage and even mounting points for their tents.
That is where trucks like the Isuzu D-Max have proven to be such great companions for those who love the great outdoors. It has all the key features you could want in a pick-up truck, features such as:
Power
No matter which D-Max model you opt for, power is available in abundance. And power is necessary to get you out of slippery conditions, to tow or lug heavy items or simply for asserting your confidence at the next get together with your friends. The Isuzu D-Max offers two powertrain options – a 3.0-litre, turbocharged, 4-cylinder engine producing 190PS and 450Nm of torque and a 1.9-litre, turbocharged, 4-cylinder engine producing 150PS and 350Nm of torque.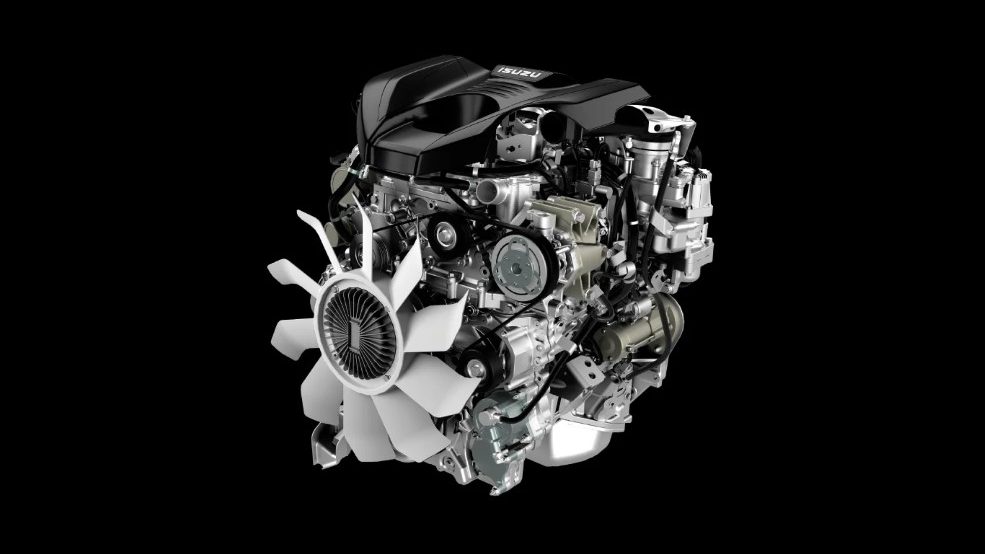 Both engines are mated to a 6-speed automatic gearbox which features a sequential shift feature. This feature lets you change gears manually, which is ideal when off-roading or if you are stuck in mud or sand. For those who prefer changing their own gears, a 6-speed manual transmission with a Gear Shift Indicator (GSI) is available for the 1.9-liter standard, 1.9-liter single cab & 3.0-liter single cab variants.
Speaking of being stuck, all Isuzu D-Max models come equipped with Terrain Command 4×4 system as well as a Rear Differential Lock system. This lets the driver decide how and where to channel all the power; whether to the rear wheels exclusively or to all four-wheels, all at the turn of a knob. This makes the Isuzu D-Max perfectly adapted to life on or off-road.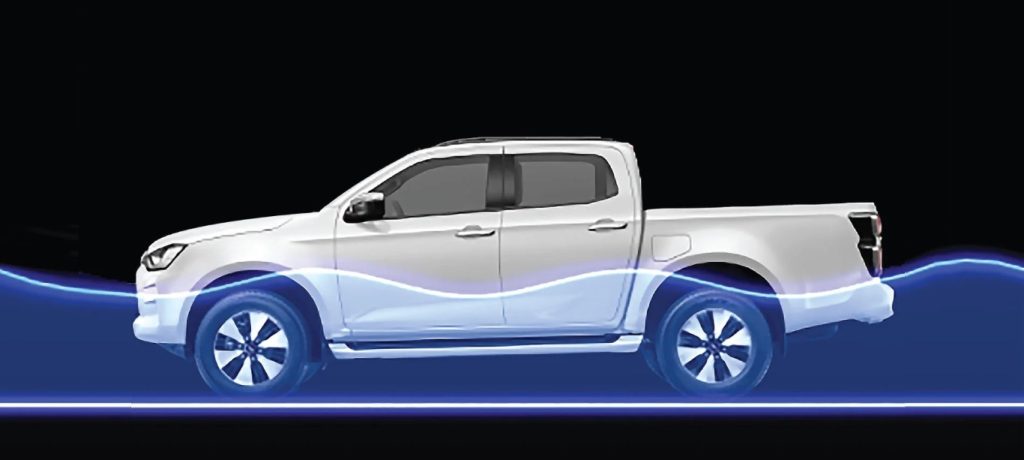 The D-Max also has a water wading depth of 800mm, so no matter where your adventure may take you, the D-Max will get you there.
Safety
Probably the most important and yet the most under rated feature of any pick-up truck – the safety aspect, and this is where the D-Max excels.
The Isuzu D-Max X-Terrain comes with the ALLSIGHT Isuzu Comprehensive Safety Technology. This feature is basically a safety suite comprising of different safety systems that work in unison to keep the driver and passengers safe in all situations.
The Isuzu D-Max X-Terrain for example comes with 7-SRS Airbags strewn across the cabin. Besides that, there is also the Anti-lock Brake System (ABS) that works in conjunction with the Electronic Brake-force Distribution (EBD). The former gives the driver complete control of the vehicle when the wheels are locked up and the latter distributes brake force between the front and rear wheels depending on vehicle load. There is also the Brake Assist (BA) feature that automatically applies full braking force in the event of an emergency.
ALLSIGHT Isuzu Comprehensive Safety Technology also features Electronic Stability Control (ESC), Traction Control System (TCS), Hill Start Assist (HSA), Welcome Light, Walk Away Door Lock, Front & Rear Digital Video Recorder (DVR), Hill Descent Control (HDC), Emergency Stop Signal (ESS), 360 Degree Around View Monitor and Front & Rear Parking Sensors.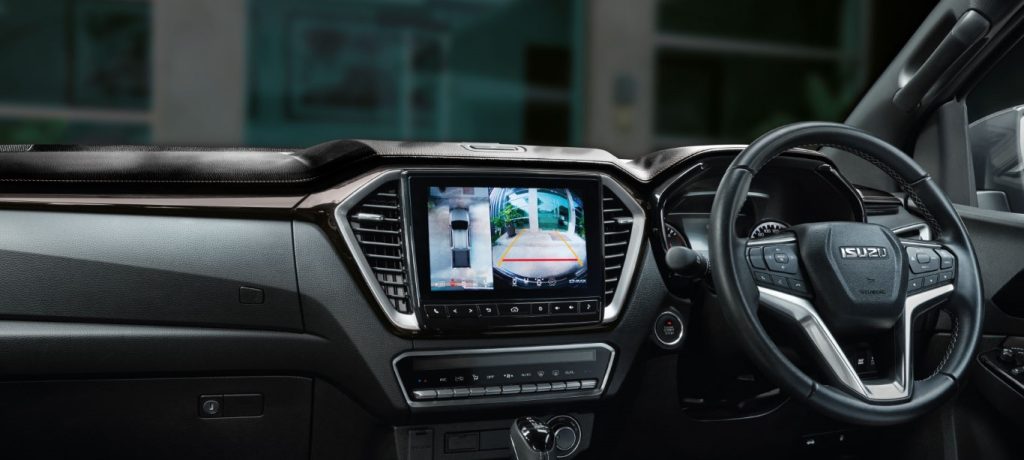 All of these passive and active safety systems are designed to make the Isuzu one of the safest pick-up trucks around. But that is not all, even the body construction and chassis of the new D-Max X-Terrain has been improved in many ways. It has also undergone a rigorous 4 million-kilometer durability test. The chassis together with the ALLSIGHT Isuzu Comprehensive Safety Technology has given the D-Max 5-star at the ASEAN NCAP crash test rating.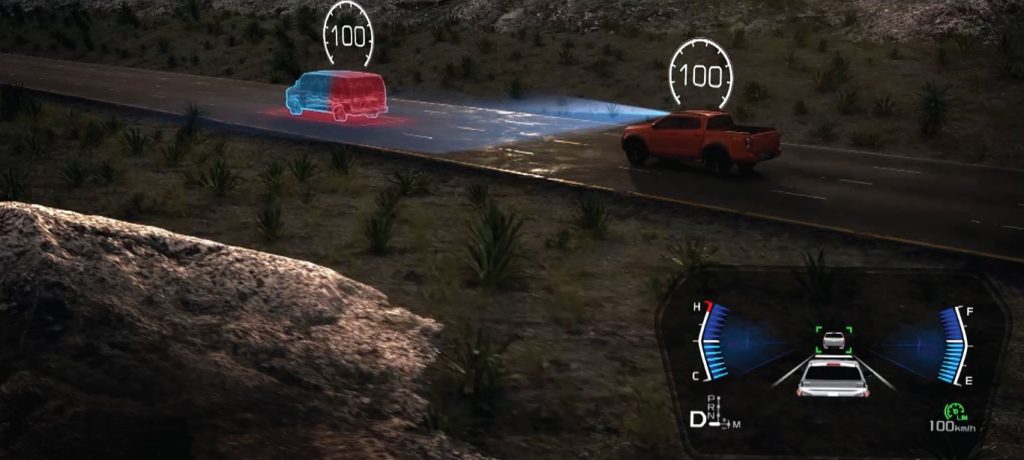 Of course, all of this is not yet inclusive of all the Advanced Driver Assist System (ADAS) that comes with the D-Max. This includes features such as the Forward Collision Warning (FCW), Autonomous Emergency Braking (AEB), Turn Assist, AT Pedal Misapplication Mitigation , Adaptive Cruise Control (ACC), Lane Departure Warning (LDW), Blind-Spot Monitor (BSM), Rear Cross Traffic Alert (RCTA), among others.
Utility
What good is a pick-up truck if it cannot offer proper utility? And as you would expect of a D-Max, utility is the name of the game. Offered as standard are utility-based features such as the tailgate assist that makes opening and closing the tailgate a lot more manageable by just about anyone young or old.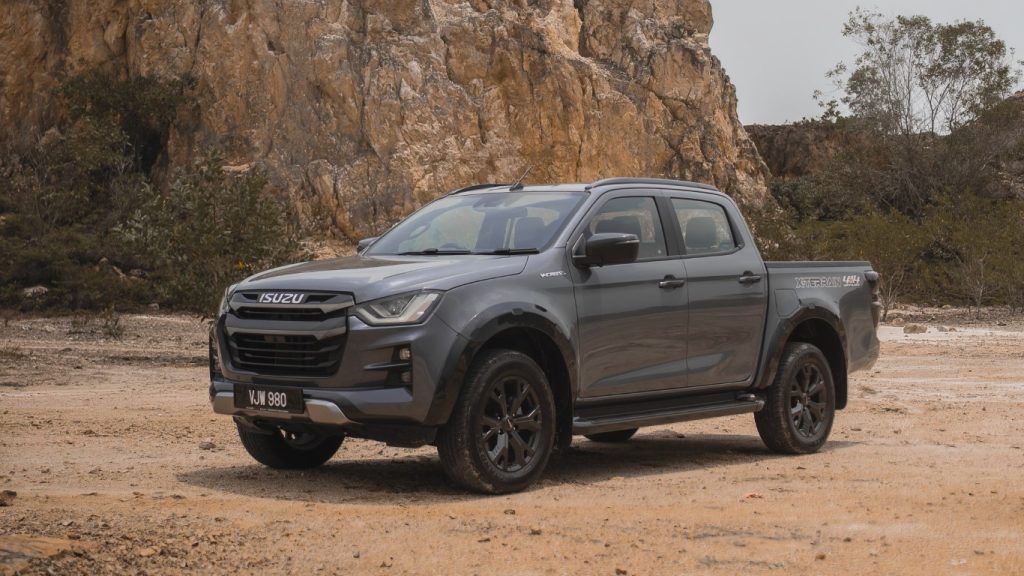 It also has impressive towing and load carrying capabilities which is widely regarded as one of the best aspects of the D-Max.
Then there is the large bed which is perfect for a camping getaway where you can either use it to store items or even use it as a small kitchen which can be used to cut fish or vegetables. There is the optional Sliding Cargo Tray that would make any type of utility a breeze.
Durability
It would be blasphemous to not talk about durability and reliability when talking about Isuzu pick-up trucks. There is a reason why Isuzu pick-up trucks are the chosen work horses by those who want something dependable no matter the topography. Besides, Isuzu's have also performed well in the ultra-challenging Borneo Safari, one of the toughest off-road challenges in the Southeast Asian (ASEAN) region. This success stands as a testament to the durability of their drivetrain and onboard systems.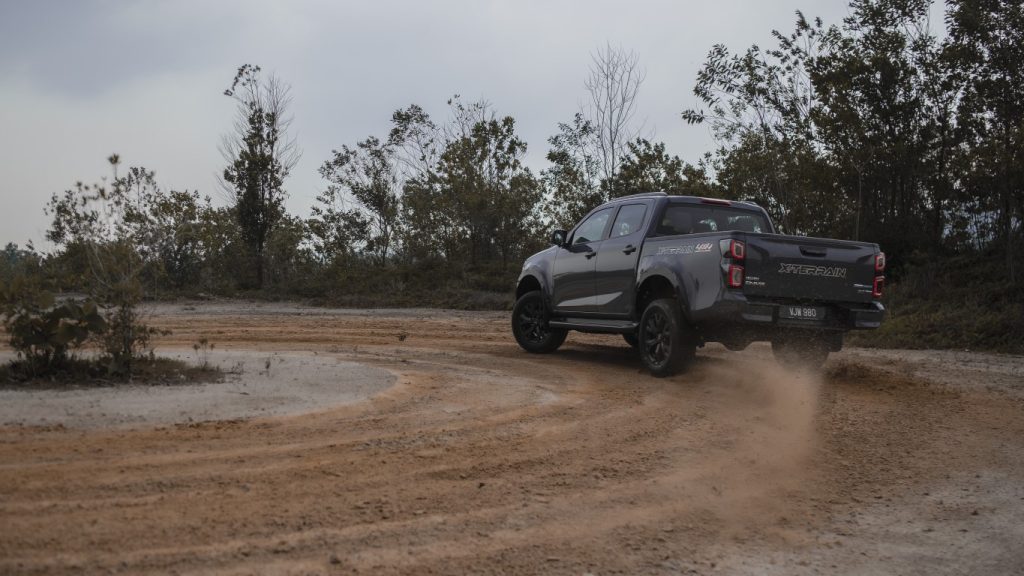 Having a durable truck is quite obviously one of the most important aspects of a pick-up truck you can go camping with because the last thing you want is a pick-up that is prone to breakdowns. Not in an Isuzu though as durability and reliability go hand in hand no matter the place.
It is also this single aspect that makes Isuzu pick-up truck the single best alternative to regular SUV's when it comes to choosing an outdoor partner. Of course, everything else that the Isuzu has to offer is icing on the cake, making it the ideal adventure-ready vehicle that offers all the essentials for overlanding right out of the factory.
Comfort
The best camping grounds are not anywhere near, and to get there you need to have something that is both comfortable and dependable – two words that are now synonymous with Isuzu pick-up trucks.
Opt for the top-of-the-line X-Terrain model and you will be cocooned in an interior unlike any other. The large and plush electronically-adjustable combination leather seats will hug you as you traverse across open roads to your destination, serenaded by an 8-Speaker Live Surround Sound System. You can play your favorite music by connecting your devices and selecting your tunes through the 9-inch touchscreen infotainment system equipped with Wireless Apple CarPlay and Android Auto Connectivity.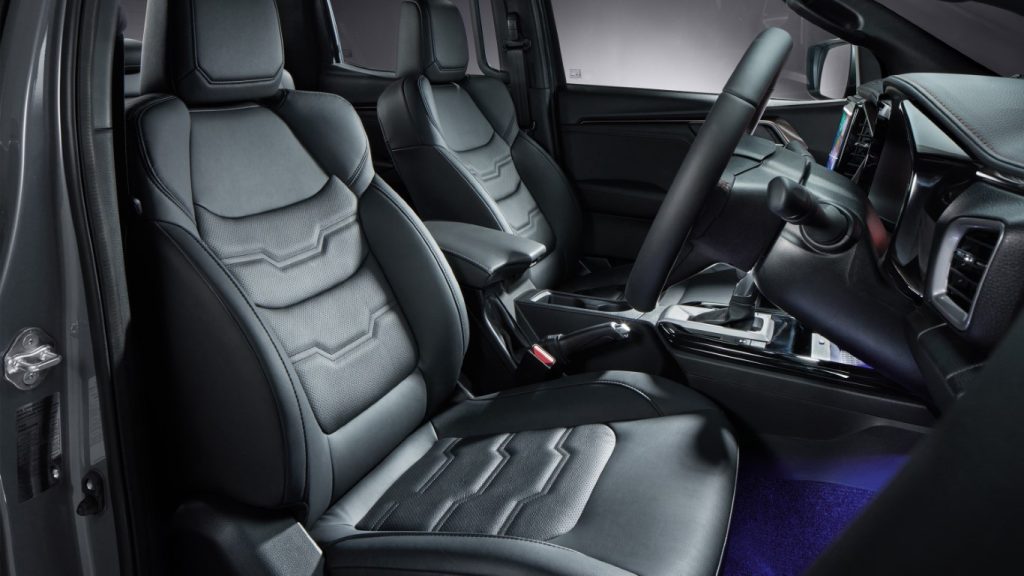 And if you have more devices than available USB ports, the wireless charging pad is also available to help you charge your gadgets as you prepare for a few days away from the urban jungle.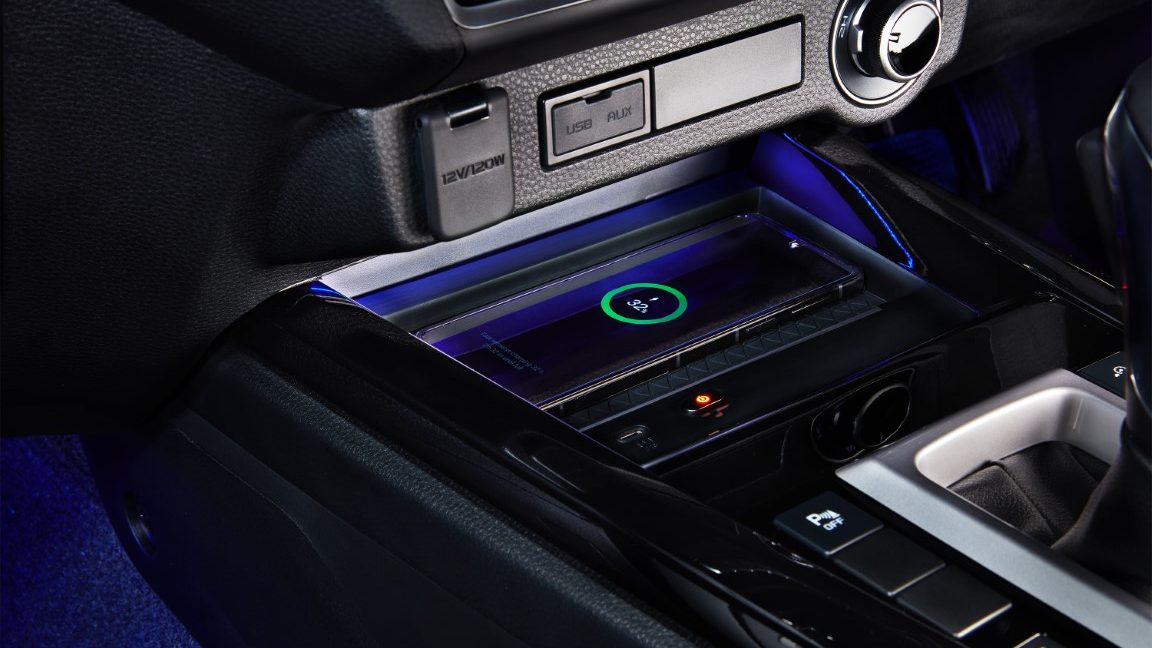 Your rear passengers will appreciate the air-conditioning vents as well as the USB ports while the front passenger will be able to select his or her own air-conditioning temperature.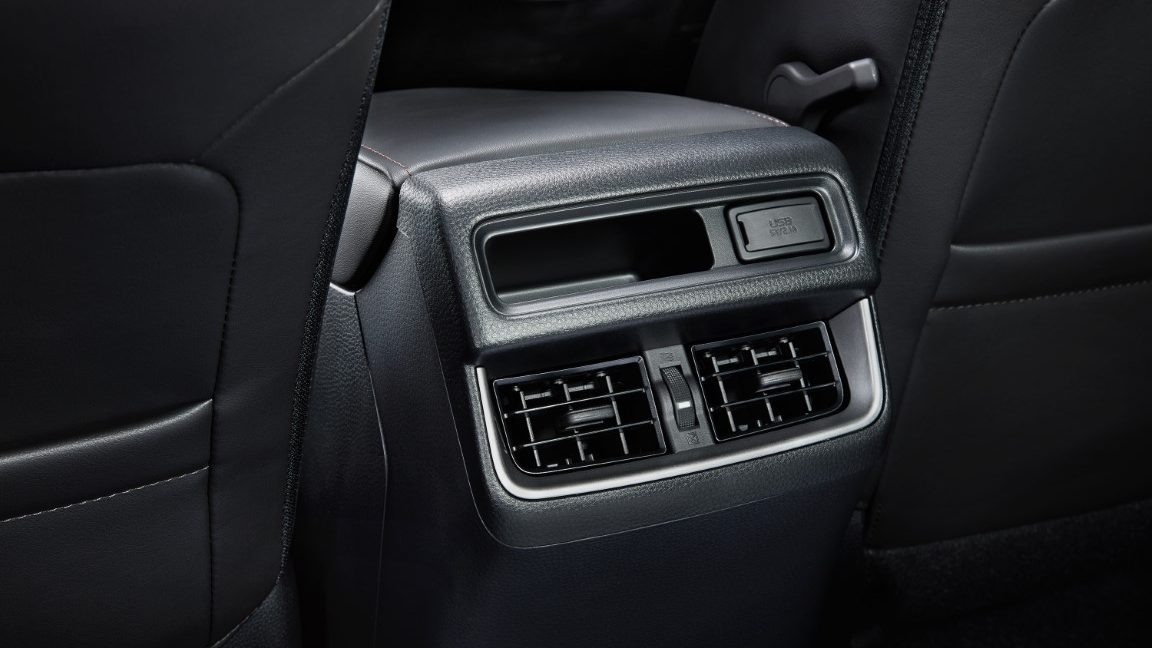 All the features mentioned above make the Isuzu D-Max and particularly the X-Terrain model the ideal choice for those camping or even fishing anywhere in Malaysia. With a host of must-have accessories such as camping gear and tentage, bed covers, awning and even electronic gadgets such as coolers, the Isuzu D-Max is the superior choice when it comes to life outdoors.
You may be wondering what makes the Isuzu D-Max stand out from the crowd, the key factors here are the above mentioned safety and driver assistance features, the durability and reliability that Isuzu pick-up trucks have to offer as well as the comfort focused features. This makes the Isuzu D-Max the perfect choice for anyone looking for a pick-up truck that is perfectly adapted to life in nature as well as in the urban jungle.