Ever since they were first introduced nearly a hundred years ago, pick-up trucks have been the de facto go to vehicles for anyone who needed a utility vehicle without turning to commercial vehicles.
Over decades of evolution, the pick-up truck has even found a home in regular households that don't quite need a pick-up everyday, but want it for the ruggedness and versatility that it offers.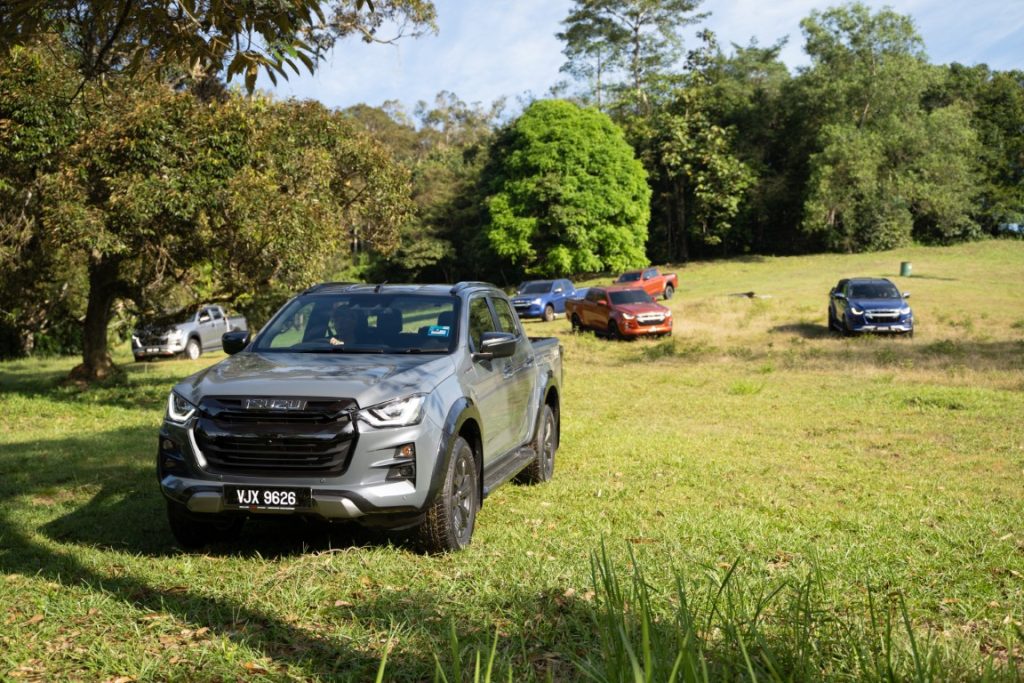 It has also evolved to be perfect for those who want the thrill of the great outdoors. This unique group of people found a partner in the pick-up truck, but even so, not all pick-ups have what it takes to satisfy every need.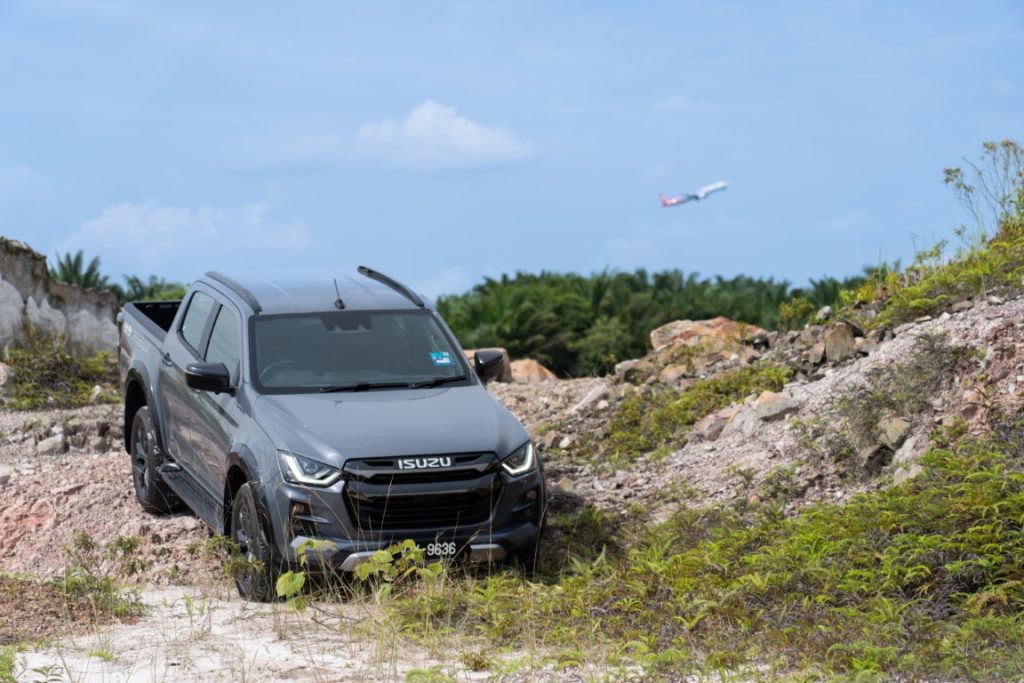 But then there are pick-ups like the Isuzu D-Max, particularly the Isuzu D-Max X-Terrain. A truck that seemingly has it all, the D-Max X-Terrain can trace its roots to commercial usage and then later took on off-roading adventures.
The Isuzu D-Max has been taken part in iconic races such as the Dakar Rally. In fact, in 2009, an Isuzu D-Max completed the Dakar Rally in first place in the diesel-powered segment.
Back home, the Isuzu D-Max has been taking part in the iconic Borneo Safari for more than 10 years and has consistently finished with almost zero issues on challenging terrains.
It is this proven pedigree in some of the most iconic and demanding platforms in the world that has led to the Isuzu D-Max becoming one of, if not the toughest pick-up truck in global markets.
For those that enjoy an adventurous lifestyle and like a pick-up truck that is equally capable of handling off-road and yet is perfectly comfortable on-road as well – the Isuzu D-Max X-Terrain is the perfect partner.
Great looks aside, it is what underpins the X-Terrain that makes it such a perfect combination. The fact that the D-Max is now larger, higher, and wider allows the installation of additional cross members for improved safety and stability. This also increases chassis stiffness which allows the Isuzu to crawl over rocks and dig deep for traction, making it well placed for all terrain.
But all these abilities are nothing without proper supporting systems, and we're not talking about electronics. Yet. The Isuzu D-Max X-Terrain comes with an Under-Body Protection that is made of steel. This means while you scrape and drag over anything and everything you desire; the engine and transmission of your D-Max is well protected.
And ensuring that you are never left in an uncomfortable situation, the Rear Differential Lock is now electronically operable. This allows traction to be transferred to the rear wheels equally, giving the truck the power and traction it needs to pull itself out of tricky situations.
Adding to the D-Max's impressive capabilities is the 800mm water wading depth at standard conditions. So the next time your adventure takes you across rivers or flooded terrains, you have very little to worry about provided you use the proper water wading techniques.
You may think that all these features means that Isuzu had to sacrifice on on-road comfort and abilities. That would be quite far from the truth. The suspension consists Independent Double Wishbones up front. These are further assisted by Coil Springs and Stabilizers with Gas Shock Absorbers.
While the front is obviously very well suited for a car like driving character, the rear is designed to do the heavy lifting. Consisting of Semi – Elliptical Leaf Springs with Gas Shock Absorbers.
The suspension is quite obviously a product of Isuzu's many years of experience in building of the world's best pick-up trucks. But it does not only sound good on paper (or on your screen), the D-Max X-Terrain's suspension is capable of carrying and towing just about anything within reason.
For camping afficionados, the D-Max X-Terrain has everything you could want.
Besides the obvious off-roading talent, the interior of the D-Max X-Terrain is also perfect for munching long distances while keeping the occupants comfortable. Described as "better than a comfort zone", the leather clad interior of the X-Terrain offers comfortable seating for five passengers and enough charging ports to keep the children's gadgets powered up over a weekend's camping trip.
And if the camping grounds are far away, there's a lot to keep you entertained as you make your way there. Firstly, you get access to wireless Apple CarPlay and Android Auto which means you can easily access your favourite playlist as well as Google Maps. And because there is a wireless charger, you can easily charge your devices without worrying about cables. This is perfect for forgetful people who are always leaving their chargers at home, or for those who do not like cables messing up the elegant look of the dashboard.
The most important thing though is safety. So, if you have your family or friends in the car and you are ready for a weekend's camping trip in the jungle, the last thing you want is something untoward happening. The best thing to do is to be rested for the long trip. But it is equally important to have a pick-up truck that is equally as ready as you to manage anything that comes in the way.
The Isuzu D-Max X-Terrain comes complete with a system called the Isuzu Comprehensive Safety Technology (AllSight), which is basically an Advanced Driver Assist System or ADAS for short, Active and Passive Safety Systems.
This system is basically a culmination of various other systems that work together to offer the highest possible level of safety for a pick-up truck. These systems include:
Forward Collision Warning (FCW)
Autonomous Emergency Braking(AEB)
Turn Assist
Automatic Pedal Misapplication Mitigation
Adaptive Cruise Control with Stop & Go Functionality (ACC)
Lane Departure Warning(LDW)
Automatic High Beam(AHB)
Blind Spot Monitor(BSM)
Rear Cross Traffic Alert(RCTA)
Manual Speed Limiter(MSL)
Multi Collision Brake(MCB)
And there are 20 other Active and Passive safety systems including 360 degree AVM, HSA, HDC and seven airbags that work in unison to keep the occupants safe in all conditions.
Whether you are camping at the stream or up in the mountains, the Isuzu D-Max X-Terrain is designed to ensure you get anywhere you want to go in comfort and safely. When you get to your destination, there are dozens of aftermarket accessories that will make any camping trip comfortable and convenient.
Whether you want a pick-up truck to conquer the urban jungle or you want one that will take you on an adventure you won't soon forget, the Isuzu D-Max X-Terrain has it all.
The only thing left for you to do is to choose your colour, of which there are four.